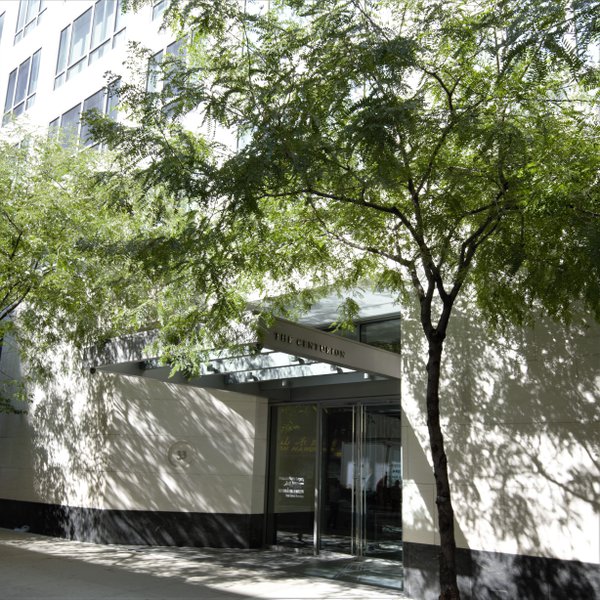 Welcome to The Centurion Condominium Website
If you are a Homeowner or Resident of The Centurion Condominium and visiting this site for the first time, you must register and sign in to access the resident services section and take advantage of the resident classifieds.
About The Centurion Condominium
The Centurion, located at 33 West 56th Street, owes its distinctive exterior to the limestone imported from Burgundy, France. It's extraordinary design owes itself to the work of Pritzker Prize-winning architect I.M. Pei. These two elements combine to make one of the most unique and beautiful buildings in the Midtown West area. From the gorgeous lobby to the grand apartments for sale, The Centurion is quickly becoming one of the hottest condo listings on the market today. The lobby too has the unmistakable mark of I.M. Pei about it, featuring flying ceilings, limestone accents, marble and blonde wood, and a dazzling water garden visible through a floor-to-ceiling glass wall.
The apartments share this spacious feeling, running from humble one bedrooms to magnificent four bedrooms and penthouses that offer three different floor plans. The huge variety of apartments at The Centurion allows for an easily customized living experience. But all the apartments have floor-to-ceiling windows that offer stunning views of Manhattan and let in copious amounts of natural light. The soaring ceilings that grace the lobbies find their way into the apartments as well, with ceilings ranging from 10 feet all the way to a lofty 17 feet. Every condo features top-of-the line fixtures and finishes featuring Bosch washers and dryers, walnut cabinets and glass countertops in the kitchens; cast iron bathtubs, rain showerheads, and sound-insulated windows in the bathrooms. In addition to all of this, 13 of The Centurion's condo listings have private outdoor terraces. Every convenience that Manhattan residents have come to expect is here.
This goes for the amenities as well. 24-hour concierge service, attended parking garage, and a state-of-the-art fitness facility serve to compliment the ideal location. Only a few steps away from the subway, a short walk from both Central Park and The Rockefeller Center, and its 56th Street location puts it in a prime spot of Midtown West. From the pedigree of the design to the beauty of the apartments themselves, The Centurion has proven itself a landmark of luxury living in Manhattan.